FRIDAY NIGHT: The Colonia High School Homecoming game will be played on Friday, October 14, 2016, the night before our reunion party. The game starts at 7 p.m. at CHS. Please plan on joining us there as part of our reunion weekend. We usually sit in the stands under the press box. (Admission tickets are $4.00 and will be sold at gate.)
SATURDAY NIGHT: 45th Reunion Party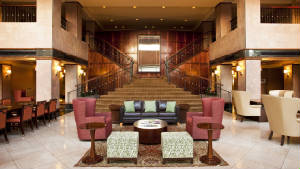 A SPECIAL NOTE ABOUT A CHANGE OF VENUE:

The Armory gave our reservation to another high school. Our reunion will still be on October 15, 2016, but our party has moved to the Sheraton Eatontown Hotel!

REUNION PARTY

Saturday, October 15, 2016

Sheraton Eatontown Hotel
6 Industrial Way East
Eatontown, New Jersey 07724

Dinner, Music, Dancing, Cash Bar!

Cocktail Hour: 6:30 p.m. - 7:30 p.m.

Dinner: 7:30 p.m. to 11:30 p.m.

$85/person. Tickets will go on sale on July 15. Pay online using PayPal or check. Space is limited, so please reserve your ticket early!

Vegetarian dining choices will be available. Please contact Marie with any other special dietary requests.

HOTEL ACCOMMODATIONS for Friday Oct 14 and Saturday Oct 15.

We have reserved 2 blocks of 10 hotel rooms at the Sheraton Eatontown Hotel for Friday and Saturday nights at the special rate of $129/night. (The regular rate for October is $189/night.) The block of rooms will be held for us until September 14, so please make your hotel reservations early! For Hotel Reservations: 888-627-814 and say you are with the Colonia High Class of 1971 Reunion.

Stay tuned for more information.

See you there!